【Updated: 】
Rewards earned by exploring maps in Blathers's Treasure Trek are distributed in the following ways:
Leaf Tickets: Sent to your mailbox.
Bells: Added directly to your total Bells balance.
Craft materials/snacks: Added directly to your inventory.
Note: If you can't hold any more items, rewards will be sent to your mailbox.
When you reach the goal, a confirmation screen will appear, alerting you if there are still rare items left on the map. When this happens, you can select Replay this Map on the same screen. However, please note that you can only obtain goal rewards the first time you reach the goal on a map. You cannot receive goal rewards by completing a map for the second time or any subsequent times. If you've already received goal rewards for certain maps, they will be marked with the following status:
▼ The Exploring! icon will be displayed on the map when you view it in your list of maps.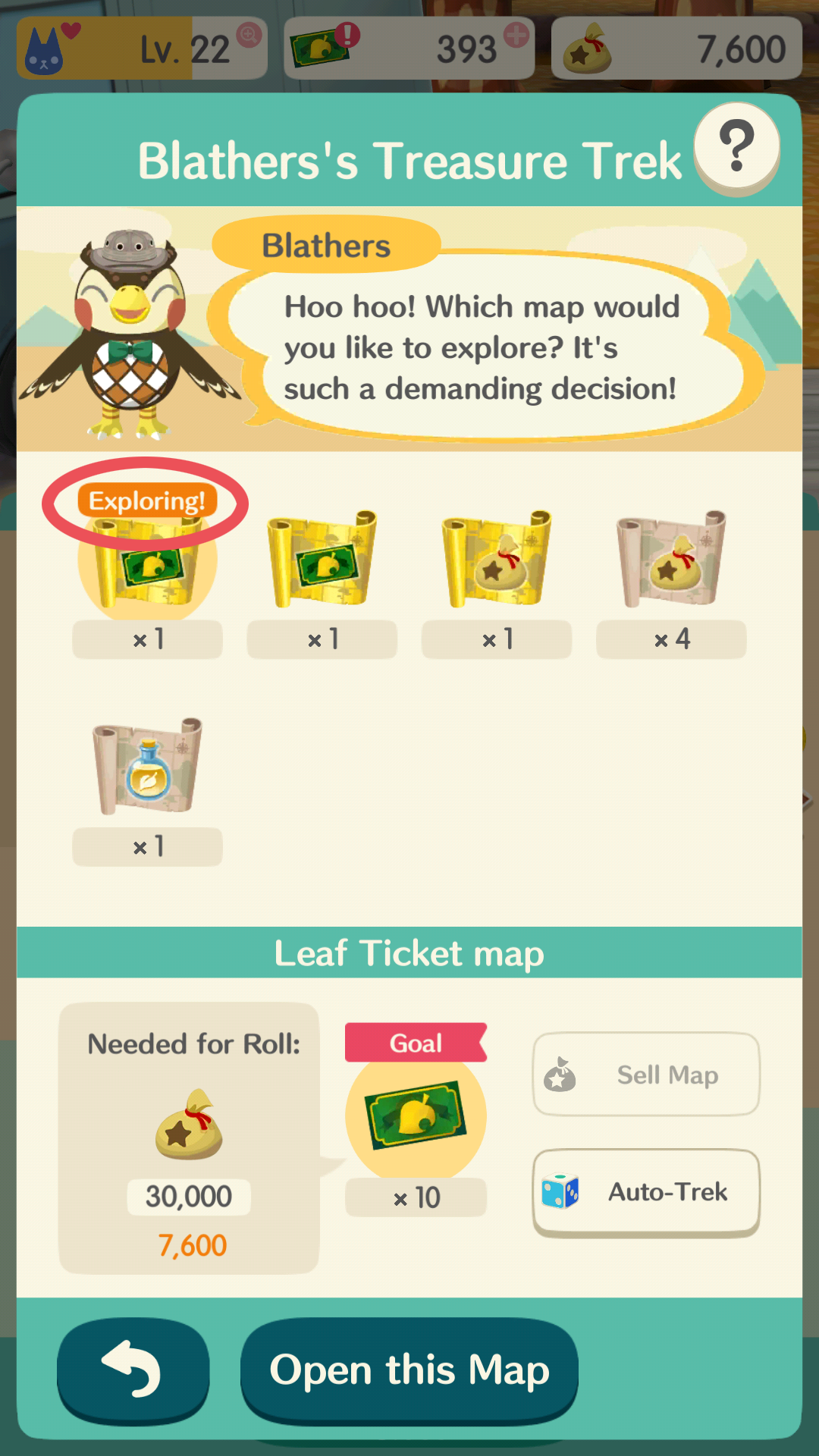 ▼ Reward items will not be displayed at the goal.